Picture this. A busy family of four has just gotten home from picking up their kids at the after school program.
Like always, they check the mailbox and walk to the front door. With full hands they subconsciously flip through daunting white envelopes that suggest bills and soliciting letters written by AI.
Within that pile is a gem. A postcard with a beautiful photo of a lush green lawn, colorful flowers and perfectly trimmed hedges. On the back, the business explains their expertise, some actionable lawn care knowledge, and some highlights about their spring special. A clear CTA indicates how to take action making the process smooth and simple for the viewer.
The couple proceed to look out at their lawn that they have no time to tend to, and save the postcard so they can reach out at a later time.
According to Mailmen, Advertising mail is kept in a household for 17 days on average.

On average, postcards receive a 4.3% response rate.
Is this the kind of lasting impression you want to make with your lawn care and landscaping marketing? Then check out these 15 examples we've put together just for you.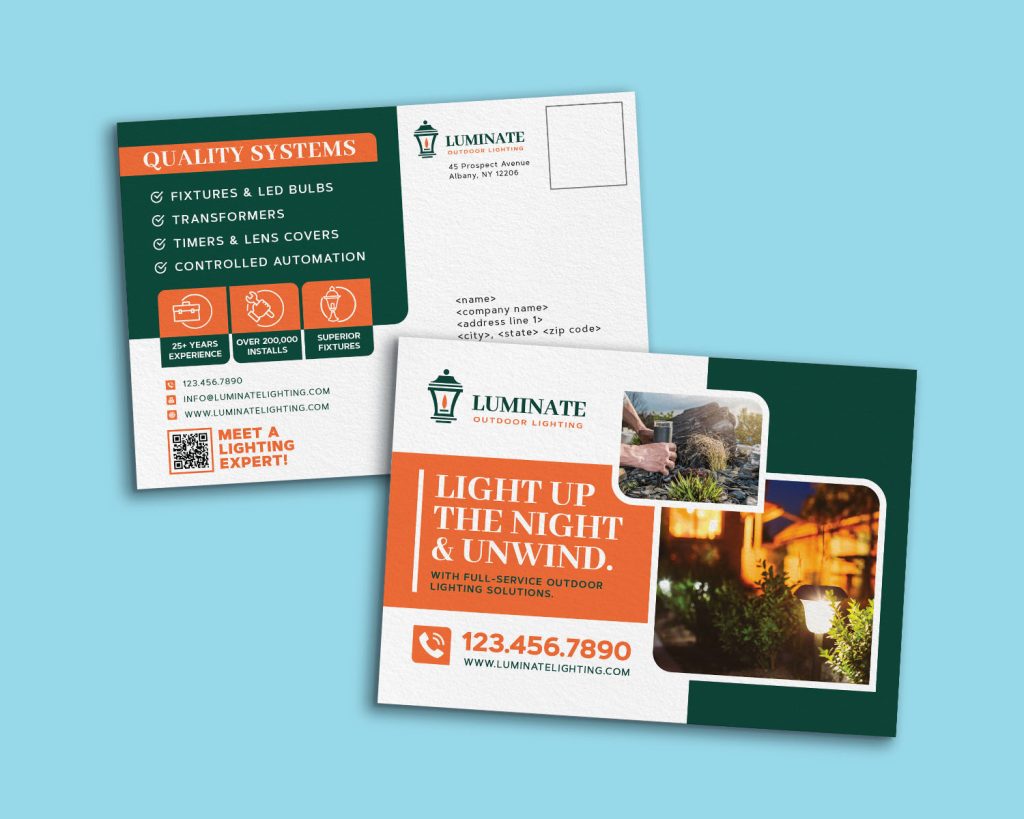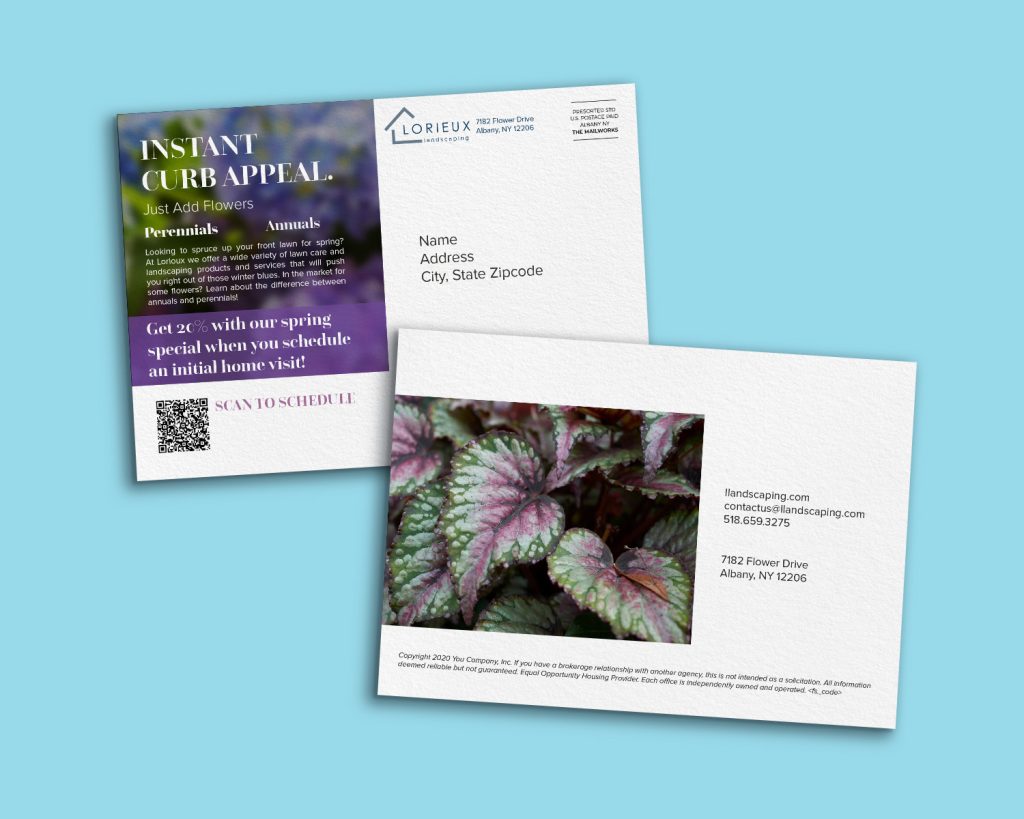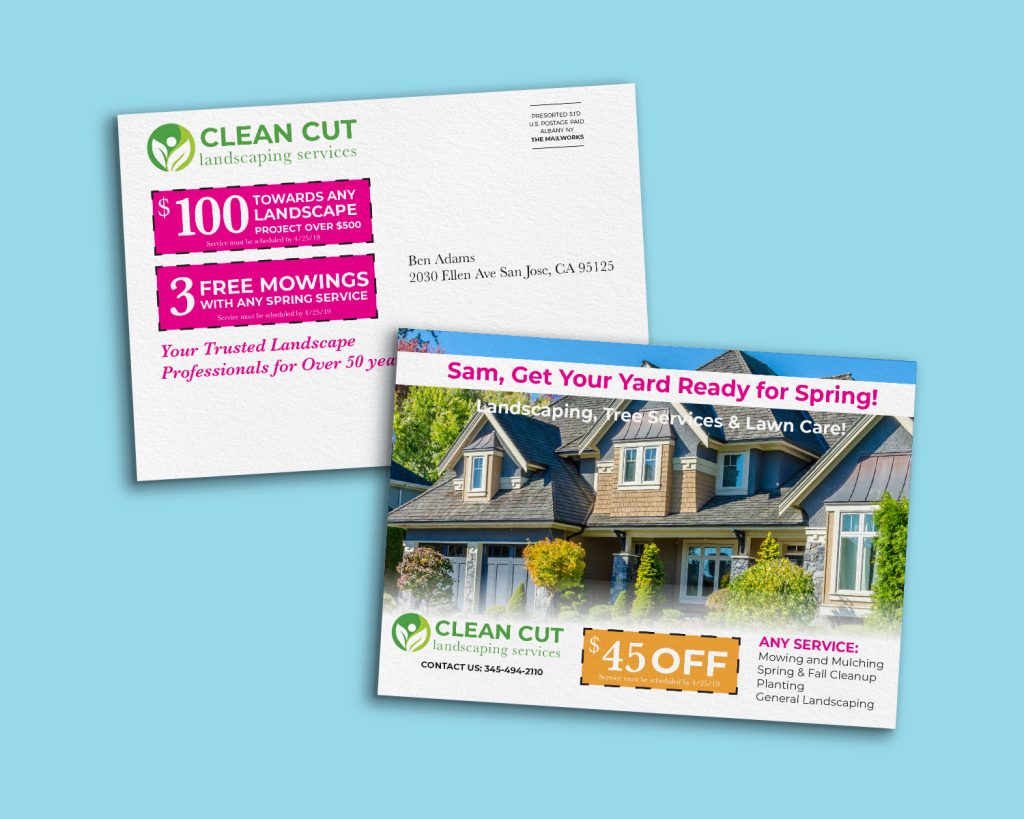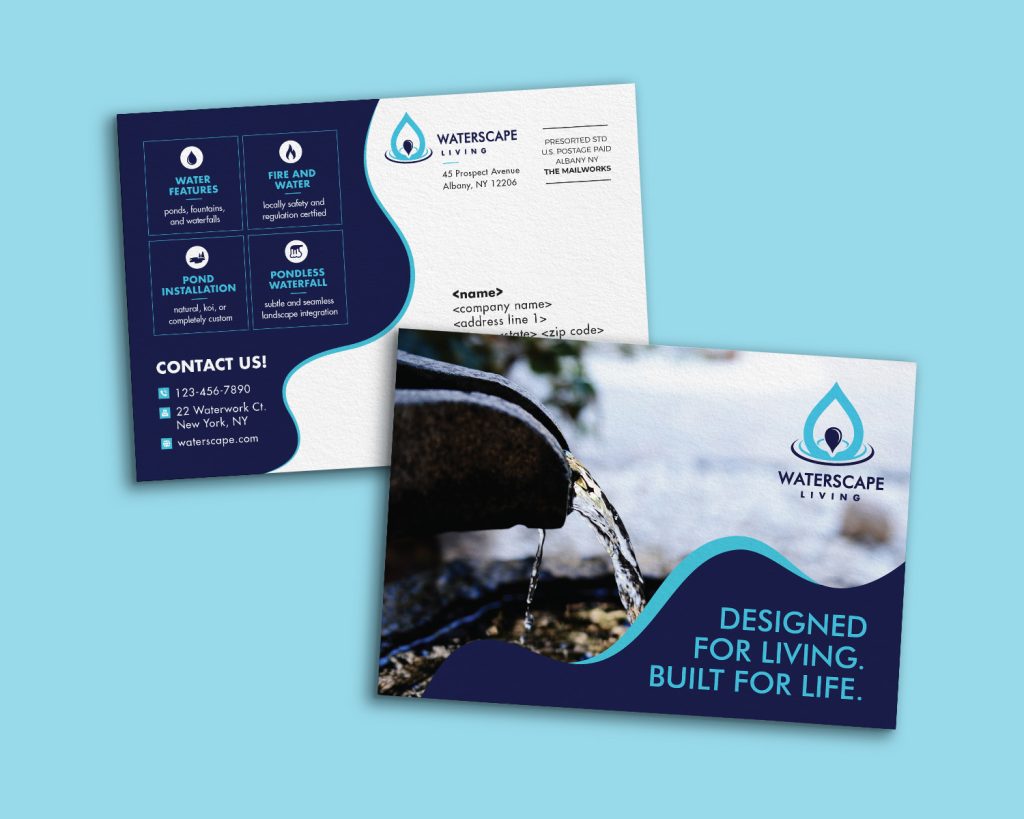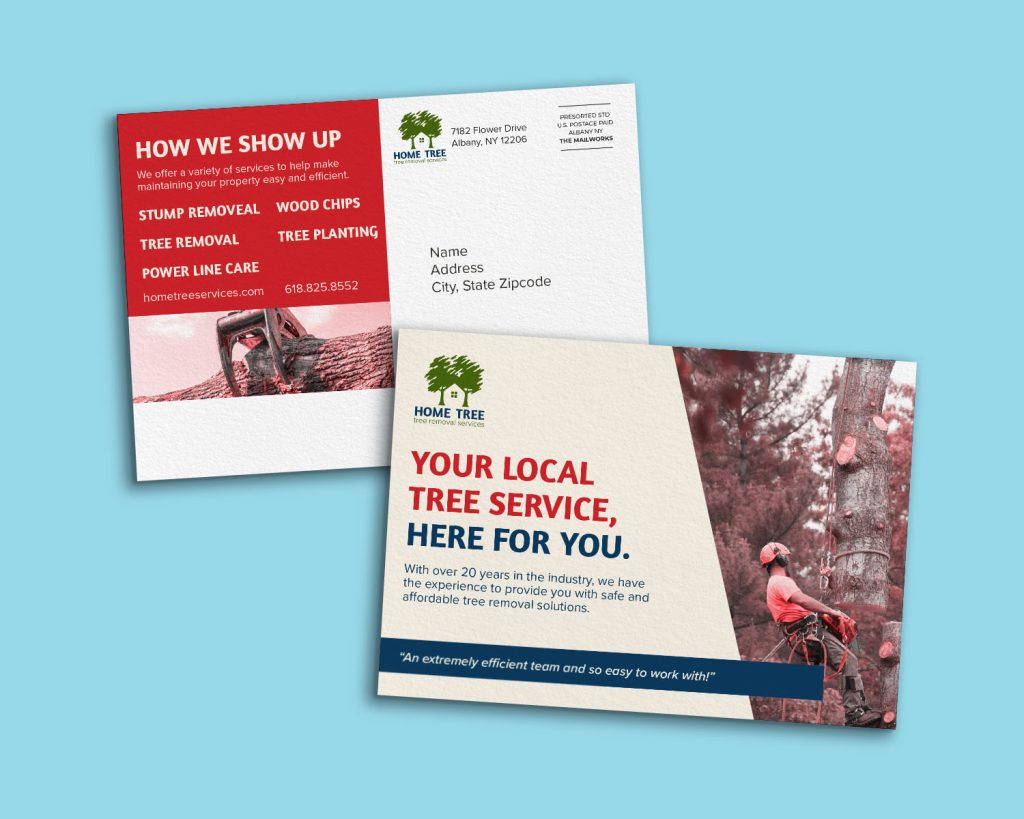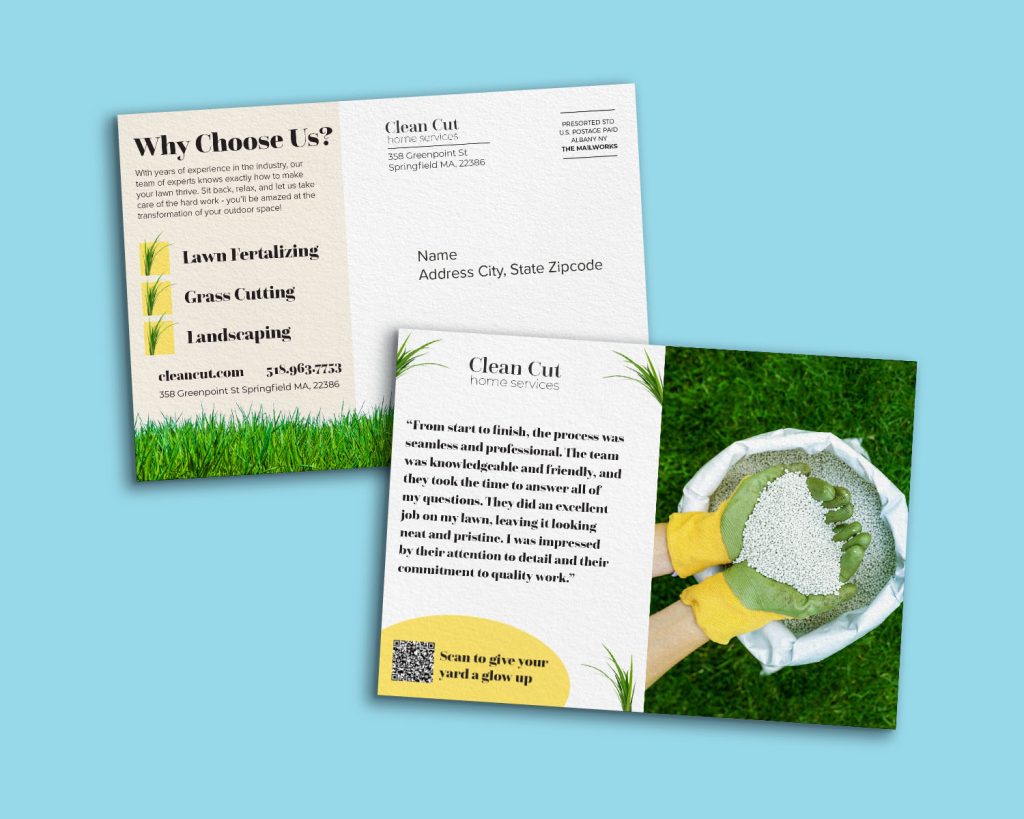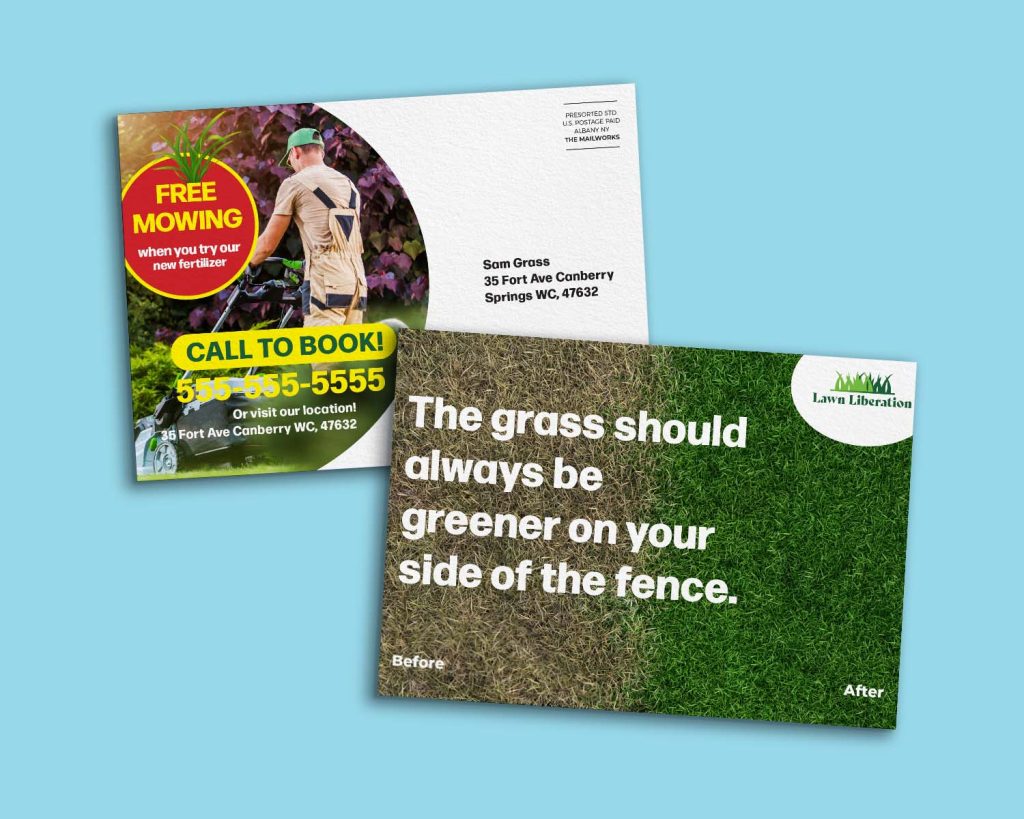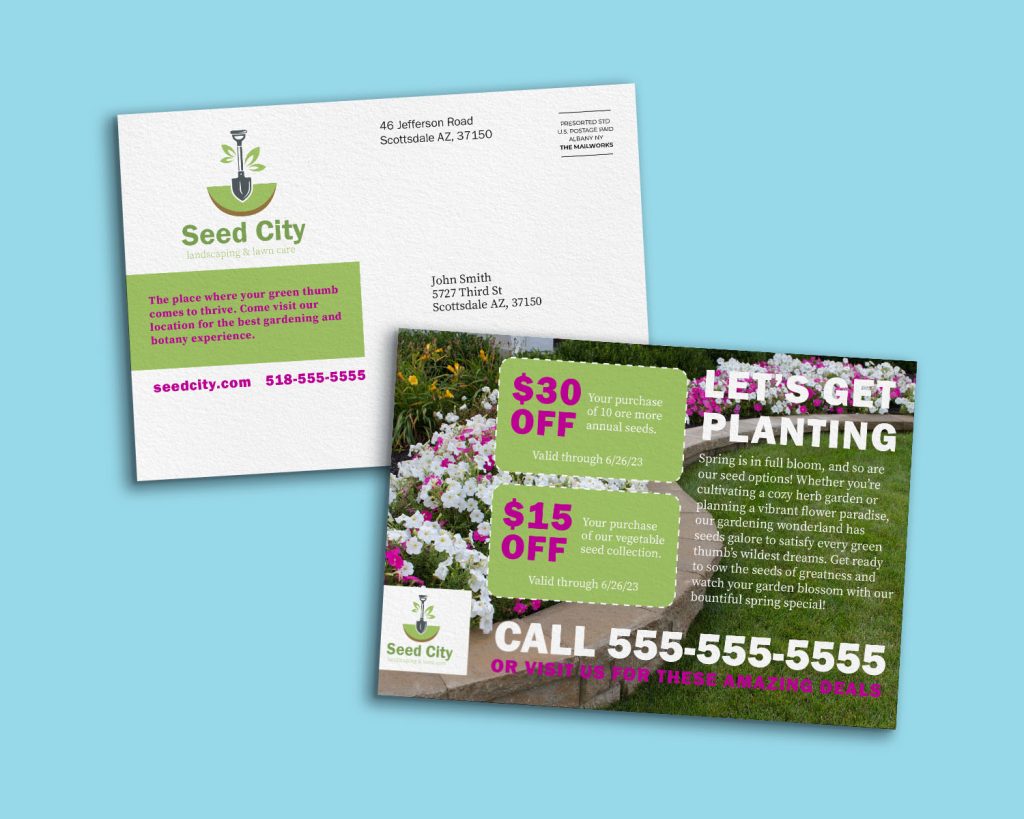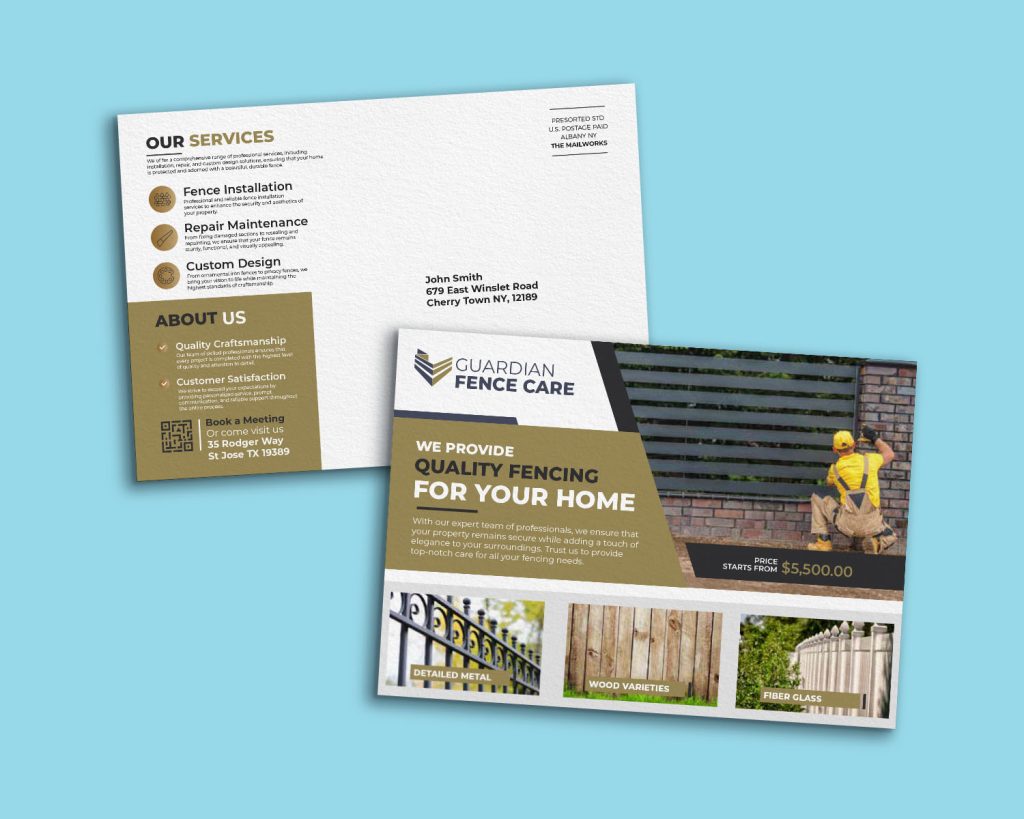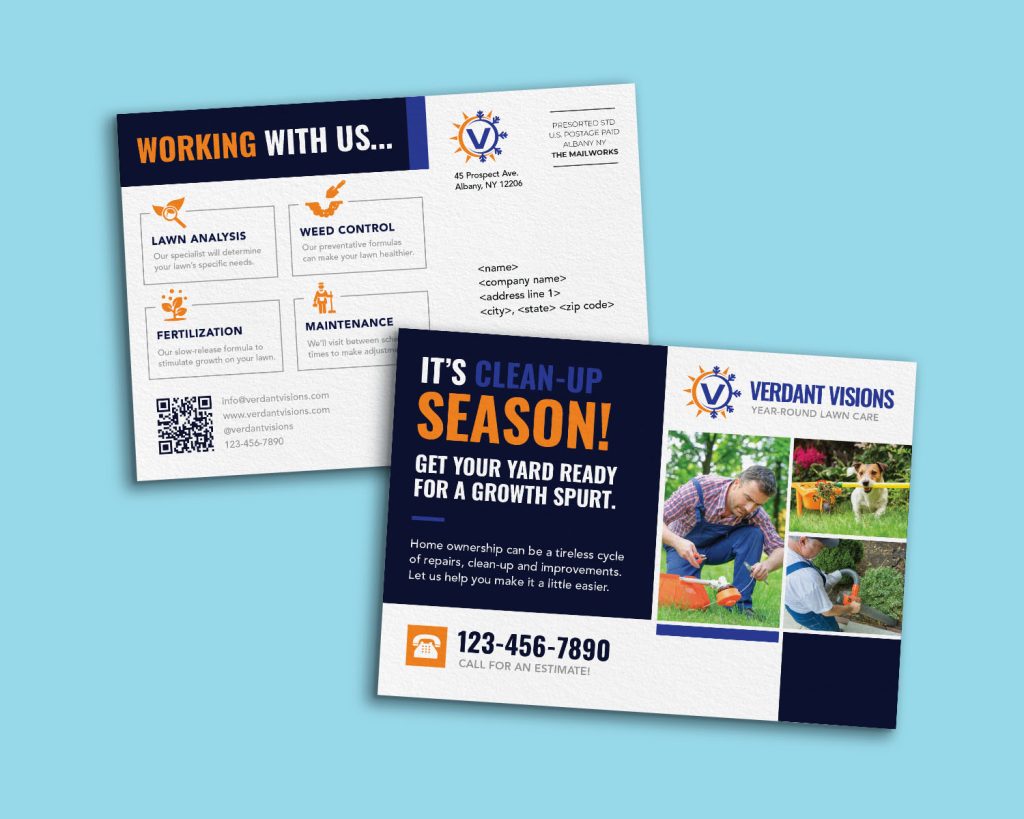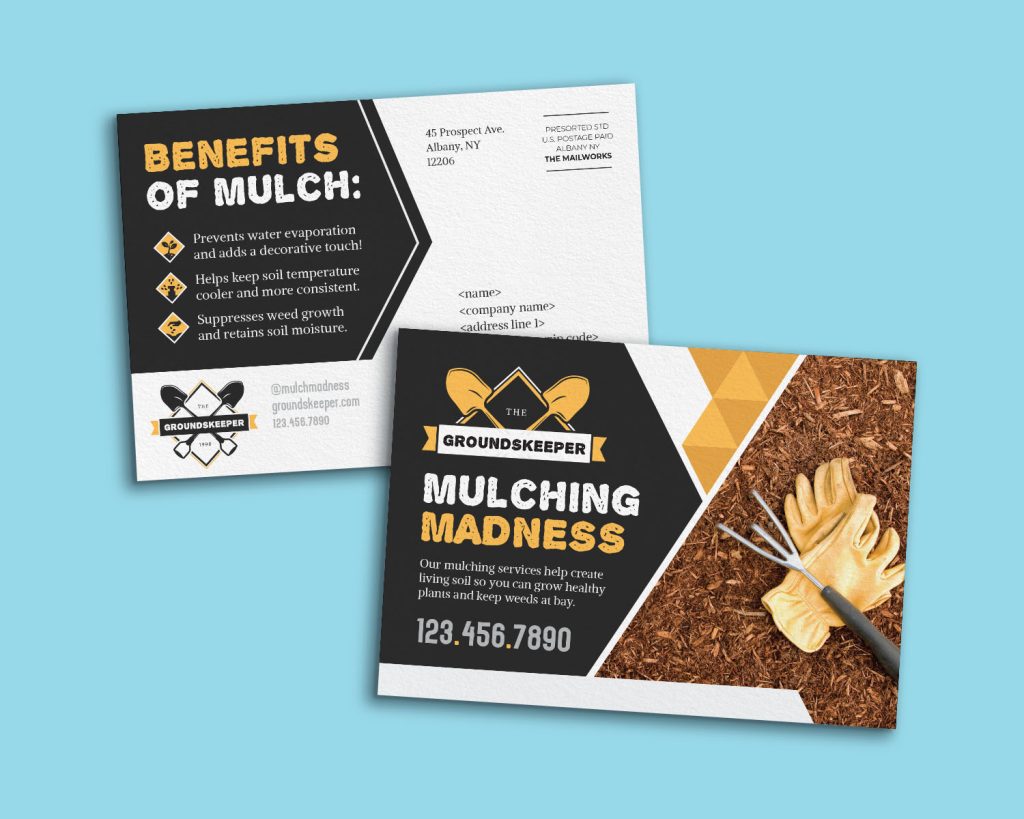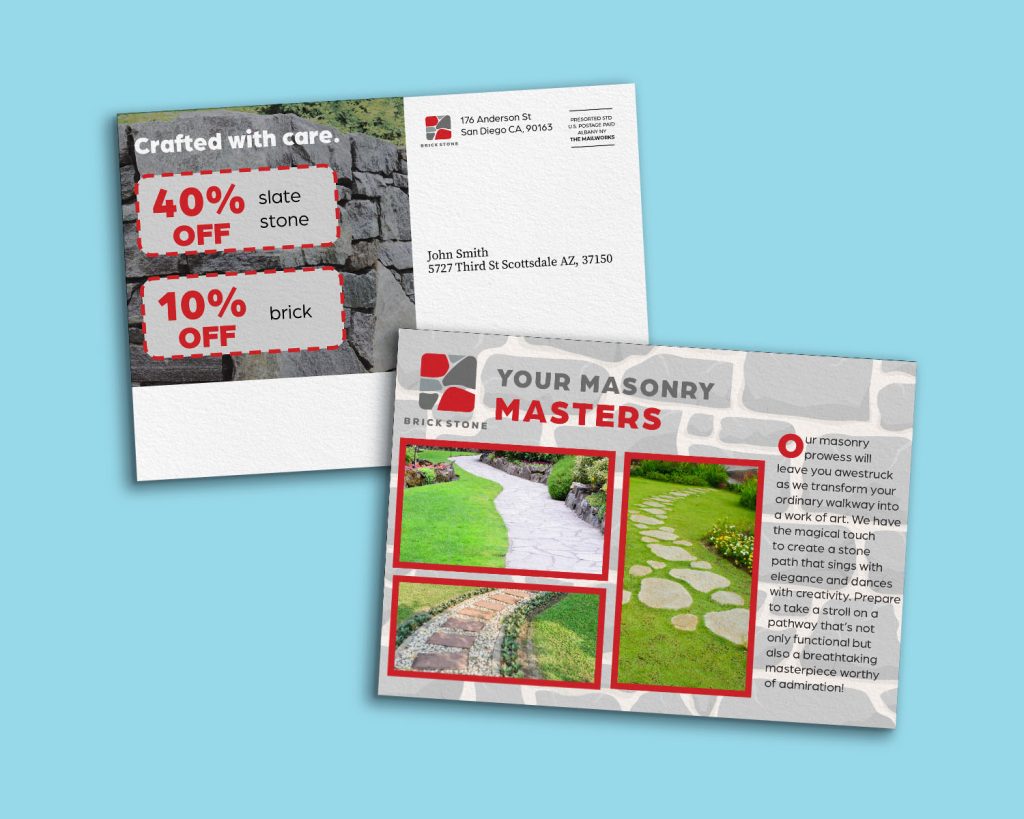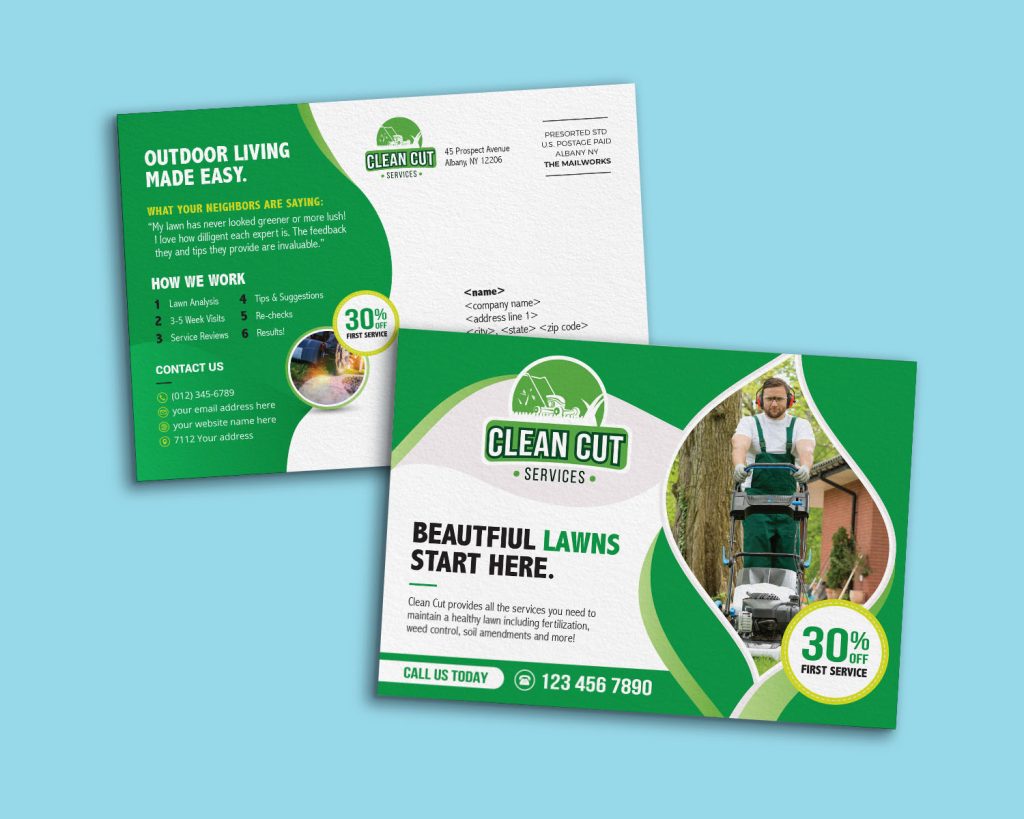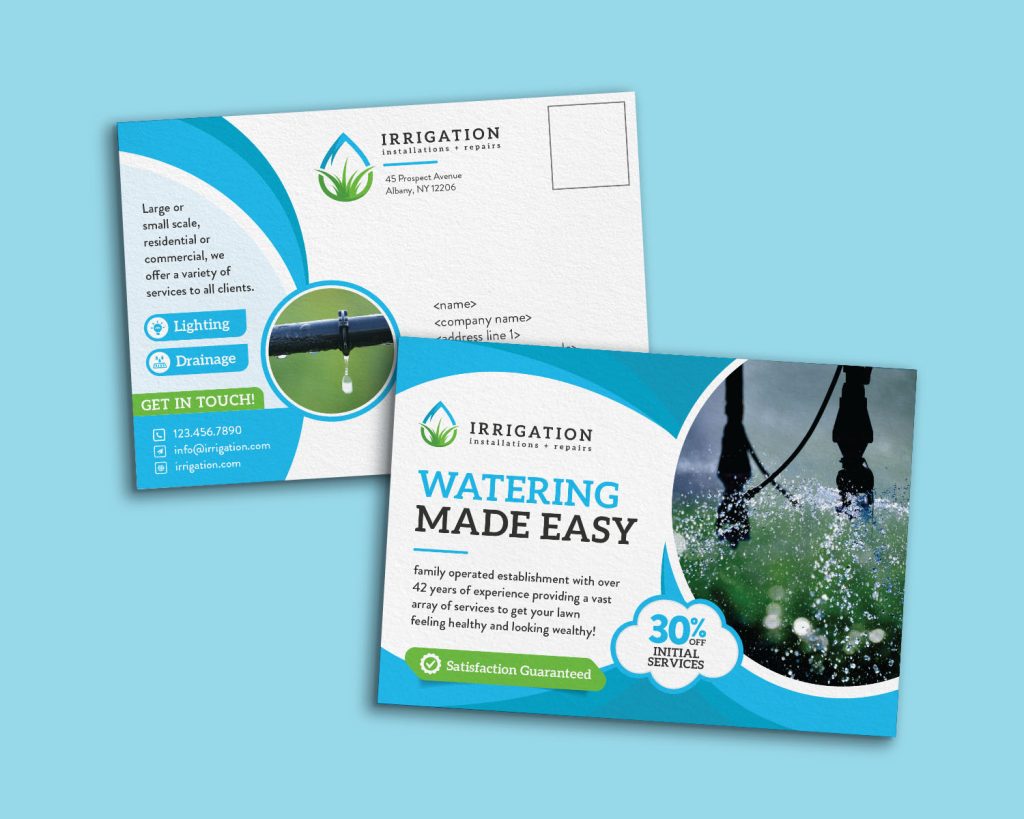 All of these postcards can be customized to fit your brand and messaging. Let us take care of everything from strategy, printing and mailing for your next direct mail campaign!