At The Mailworks, we're your partner in every step of your direct mail campaigns, down to the printing and mailing in-house. Once a direct mail campaign hits our production floor, it is likely getting printed on one of our three Canon printers. The i300, ProStream, or the IX. They have a lot in common, all  being cost effective digital inkjet printers with quality, speed and style. We love having them in The Mailworks family and can't wait to tell you more about how they are always stealing the show. 
The Canon I300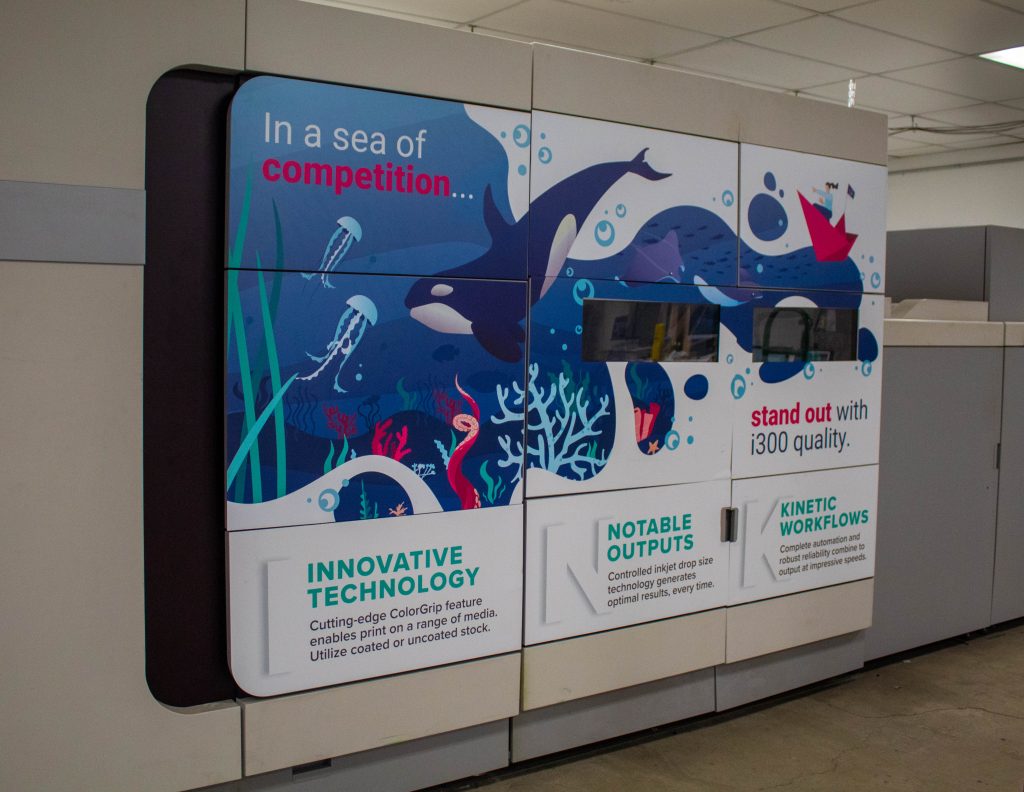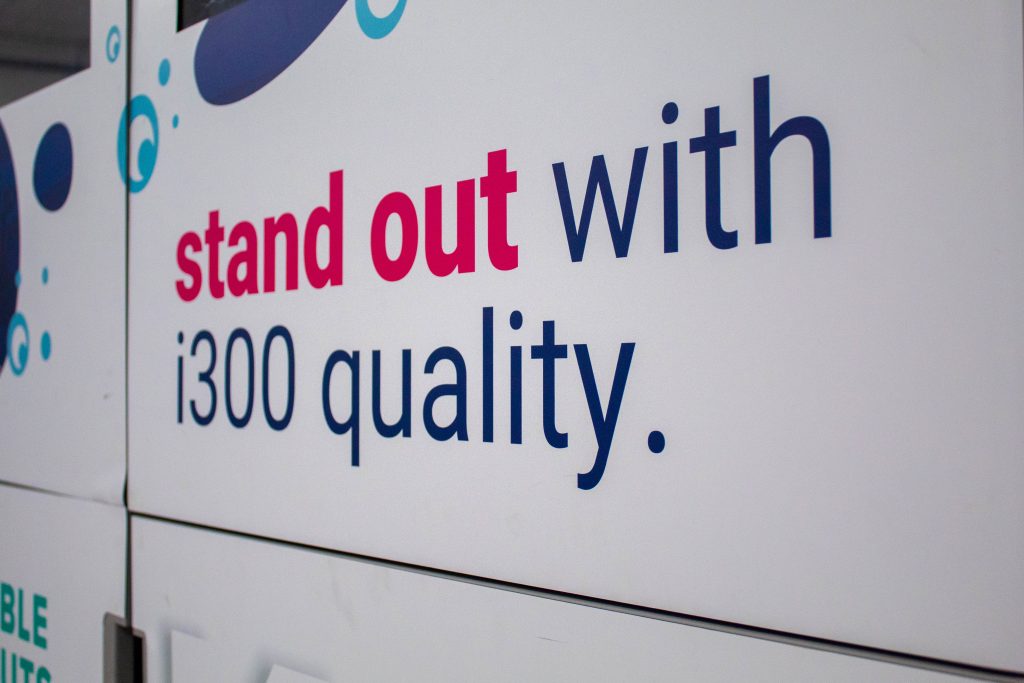 Our story begins with the Canon i300. She was the first inkjet printer The Mailworks invested in back in 2016. We were drawn to her ability to print great quality with more savings for our customers. It was the perfect choice for us to start bringing our inkjet capabilities to the next level.
This sheet fed printer is designed to handle high-volume printing tasks with ease, allowing us to produce large quantities of direct mail pieces in a fraction of the time it might take other printers. With her unique water-based ink system that dries quickly and adheres well to a variety of paper stocks, the Canon i300 produces high-quality prints that are sure to leave a lasting impression on our customers' recipients.
Now, she isn't just fast and efficient; she's also incredibly versatile. With her advanced connectivity options, this printer is easily integrated into our workflows, allowing us to print from a variety of devices and networks.
With a built-in nozzle monitoring system and precision print head, the Canon i300 ensures that every print is accurate and consistent, minimizing waste and reducing operating costs. 
Fun facts about the Canon i300
The Canon i300 is capable of printing up to 17,640 duplexed sheets per hour, which means it can print more than 294 sheets per minute!
With its high-capacity ink tanks, the Canon i300 can print for longer periods of time without needing to stop and refill the ink. It's called endurance, look it up.
The Canon ProStream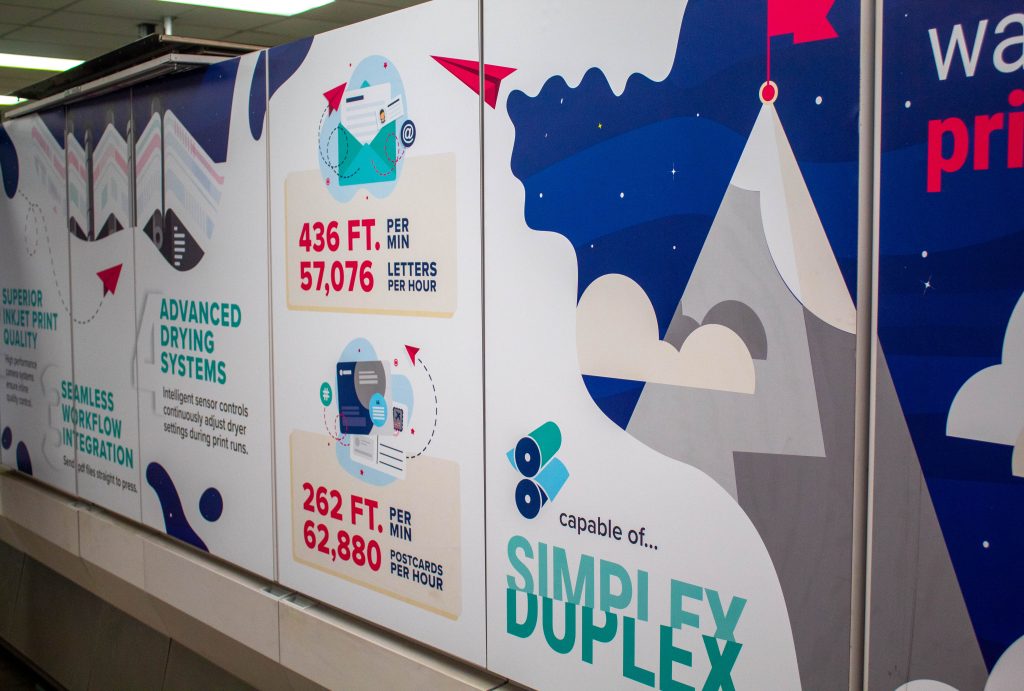 This beauty came to us in 2019. At that time, The Mailworks was the 12th company in the US to install this massive 70 foot printer. We were impressed by her speed, and the fact that she is roll fed; giving us more possibilities for direct mail pieces.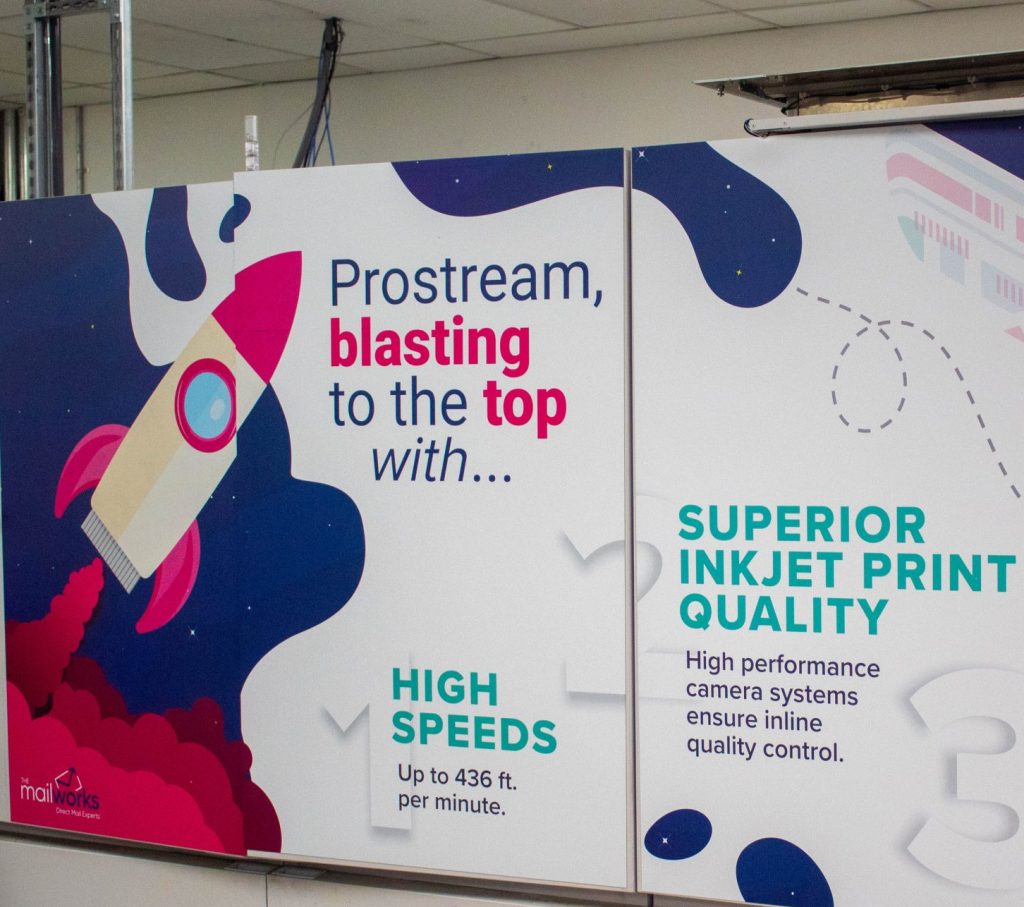 With her 8-color dye-based ink system, the Canon ProStream produces prints with stunning color accuracy and depth, making sure that any direct mail piece will stand out in the mailbox. Her automatic nozzle checking and recovery system ensures that every print comes out perfect, reducing the risk of wasted time and materials.
Just like the i300, our ProStream has a wide range of connectivity options allowing her to integrate with our workflows so we can send campaigns to print with ease. 
And with her built-in color densitometer, the Canon ProStream ensures that every print is calibrated perfectly, so that we can be sure that your branding and messaging will come across loud and clear. She's a true professional, capable of delivering exceptional results with every print. It's a printer that we can count on to help you make a real impact with your direct mail campaigns.
Fun facts about the Canon ProStream
She can print up to 436 feet per minute. That is almost 5 football fields per minute!
She uses a continuous feed system that allows for uninterrupted printing of long runs, which means fewer stops and less waste. 
The Canon IX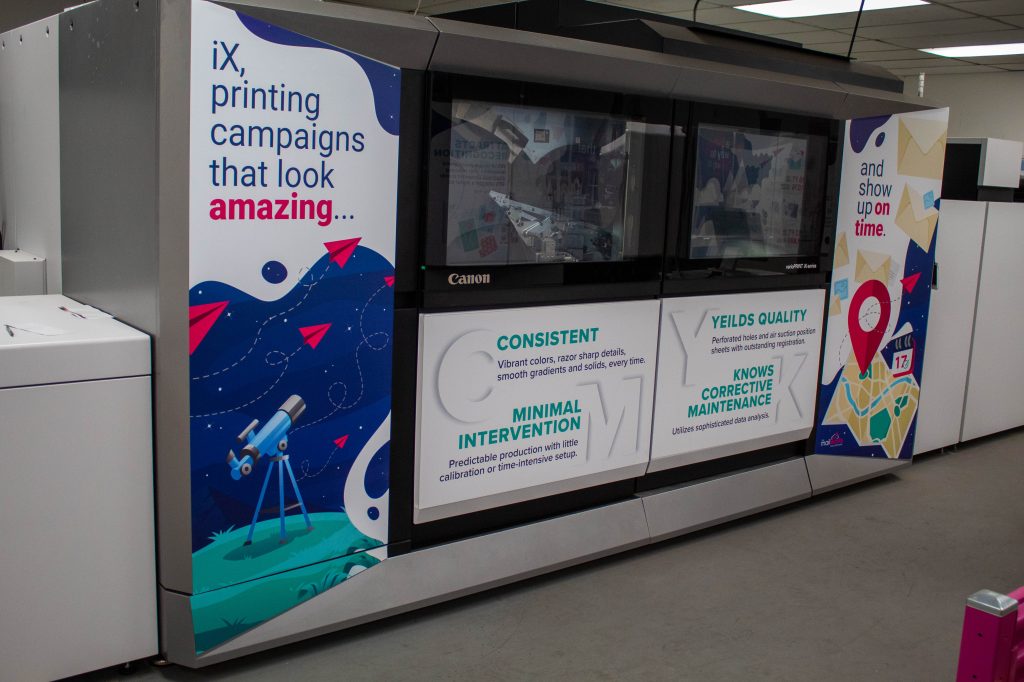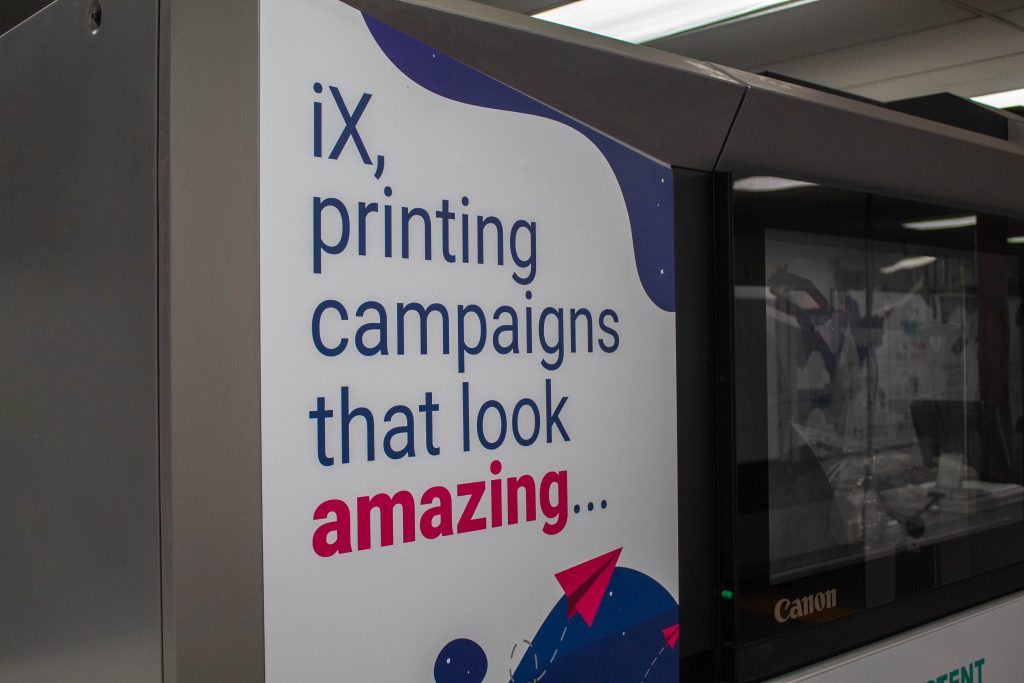 Our Canon IX is the newest edition to our Canon printer girl gang. She is the latest and greatest in the sheet fed department and can handle multiple different stocks of paper. Placed right across from our ProStream, the IX works overtime to provide inkjet pricing that rivals toner quality. 
What sets the Canon IX printer apart is her ability to handle large-format printing tasks up to 13 x 19 inches in size, making it perfect for printing oversized postcards, flyers, and brochures. And with her 6-color individual ink system, including a special gray ink, she can produce prints with exceptional accuracy and detail, resulting in vibrant and vivid images that will grab the attention of anyone who receives them.
The Canon IX also features automatic duplex printing, which allows you to print on both sides of the paper automatically, reducing paper usage and cutting down on costs.
With the Canon IX printer, we can create cost effective direct mail pieces quickly and easily, without sacrificing quality. It's a printer that you can rely on to deliver exceptional results with every print.
Fun facts about the Canon IX
With a print resolution of up to 9600 x 2400 dpi, the Canon IX can produce photo-quality prints that are perfect for showcasing your products or services in the best possible light.
With a print resolution of up to 9600 x 2400 dpi, the Canon IX can produce photo-quality prints that are perfect for showcasing your products or services in the best possible light.
With almost 40 years of experience in the direct mail industry, we know what it takes to create and produce direct mail campaigns that give businesses results. Our Canon printers give us the opportunity to push the envelope and provide endless possibilities for our customers' direct mail. Interested in having one of your campaigns run on one of our star printers? We'd love to work with you. Fill out our Q+A to get started!
Sources
https://ess.csa.canon.com/rs/206-CLL-191/images/Oce-VarioPrint-iSeries-DataSheet-Plus.pdf
https://ess.csa.canon.com/rs/206-CLL-191/images/ProStream-1000-series-Datasheet.pdf
https://csa.canon.com/internet/wcm/connect/us/7f39c291-b369-49c7-ba18-e1b11bacc2ee/22-0520_varioPRINT+IX-SERIES_Datasheet_WR.pdf?MOD=AJPERES&CVID=o18gmhA
https://csa.canon.com/internet/portal/us/csa/products/details/production-print-systems/sheetfed-inkjet-presses-color/varioprint-ix?gclid=CjwKCAjwitShBhA6EiwAq3RqA75DzrZZ_9EigLXLkBnpgiQdnq3C3Wk4PU1QBO96qCwSq18f61C6LRoCH7oQAvD_BwE